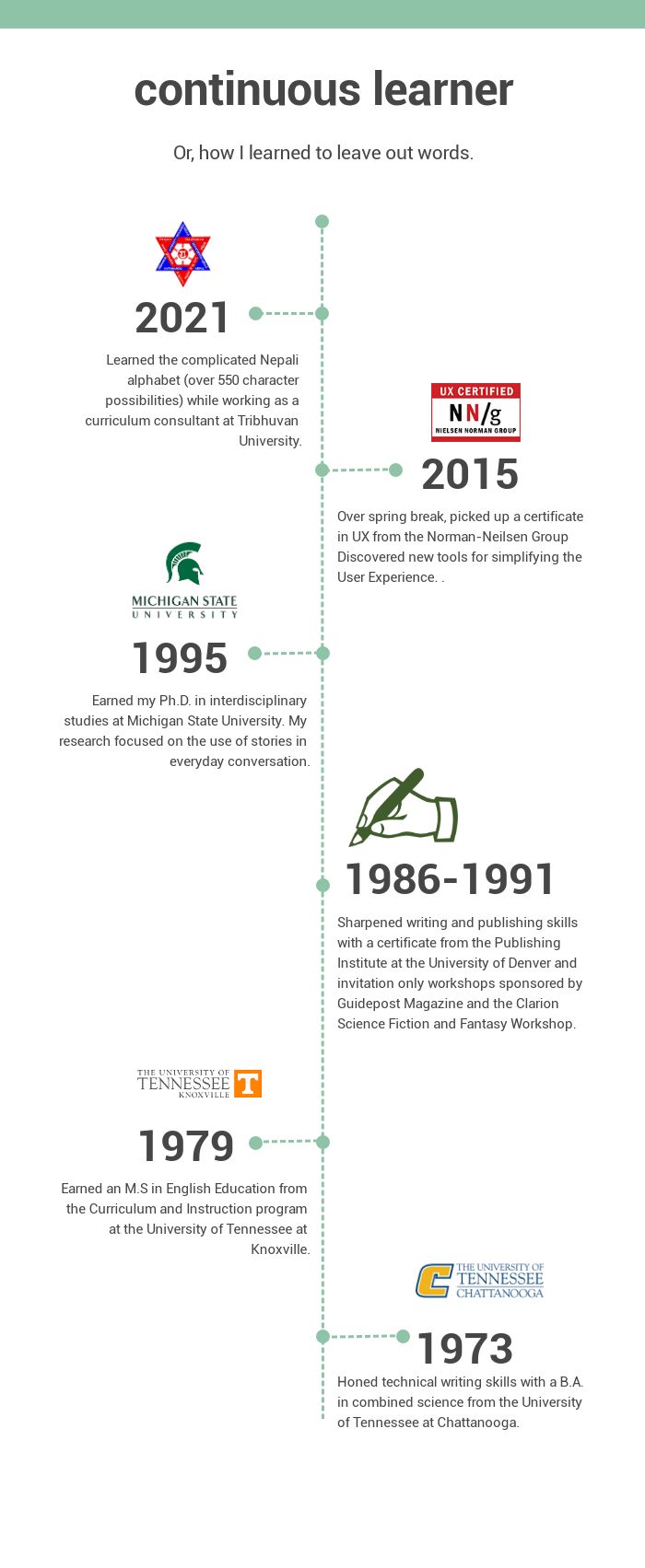 My consulting process
1. Listen
My process begins by listening to what you are trying to say. And, if possible, listening to your team and audience as well. After that, I will ask a lot of questions. And listen some more.
2. Connect
As you talk, I will begin to see how your message connects to your passions. Hopefully, you will too. This self-awareness will help your audience resonate with what you have to say.
3. focus
As you begin to connect your message to your passions, you will be able to clarify and simplify your message. Then we can choose the best stories and platforms for saying what you need to say to the people you need to say it to.
4. Deliver
Then, get your clear, simple message out online or in person, in-house or in public. Coaching, crafting, training. I can help.
5. Listen some more
Finally, we will listen to your audience, circling back to see how we can improve and amplify your effectiveness. Because the more you listen, the better you get.
Don't need a consultant? I can provide coaching or critiques as well.