Writer,
40+ years
I've enjoyed writing since 7th grade and published my first article 40 years ago. Since then I've written for newspapers and magazines, with awards in writing and editing from the Associated Press and the Educational Press Association.
I've been (inconsistently) bloggingover at WordPress for over 20 years.
TEACHER,
45+ years

I started teaching 5th grade at a private school when I was a graduate student and picked up a position as an English professor right after I graduated. That year I taught 10 sections of first-year composition class.
Since then I've taught undergraduate and graduate classes in English and communication, including poetry and scriptwriting, journalism, advertising, web, and social media content.

Mentor, 55+ years
When I was in college I worked with teenagers, and soon learned you can't control people. Or change them. But you can listen to them, encourage them, and help them.
As a student newspaper advisor for 25 years, I mentored many (idealistic) young people. And, at this point in my career, I'm encouraging graduate students and colleagues.
Speaker, 55+ years
I taught my first class when I was 12, and have been upfront ever since, teaching classes, presenting at conferences, and leading workshops.
A natural introvert, I manage my fears by being prepared. And by focusing on others. It's easier when it's not about you.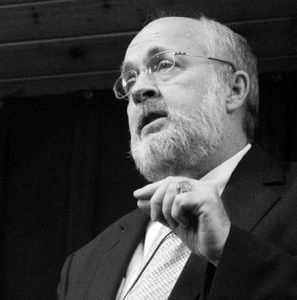 Austin Anderson
Former student
Dr. Metts creates an inviting and engaging digital classroom for communication studies.
Gabriel Schray
Former student
An hour or so with you would be invaluable to anyone who is actively seeking growth.
Carrianne Gray
Former student
Wally was always clear and set high expectations for us. He taught with a sense of compassion and challenge that made the work not only enjoyable but relevant.
Amber Ellsworth
Former student
Dr. Metts is wise and professional. His voice is soft and kind, but his lessons have stuck with me for years.
Charity COle
Former student
Wally was encouraging, with a relaxed demeanor that made you feel like an equal while pushing you along.
Brad Letner
Former student
Dr. Metts was the only reason I could complete my Master's Degree between TWO deployments to Afghanistan. I would have given up if not for his encouragement.
Emily Mitchell
Former student
I have been out of college for almost 20 years, and I know I could reach out to Wally for anything!
Julie Mauer
Through Wally's mentorship, I not only honed my writing, but learned to pursue truth and view every situation through a lens of kindness and compassion.
Leah Rose
Former Student
Dr. Metts encouraged me to go beyond the obvious or two-dimensional answers. I am more wise, more creative, and more intentional because of him.